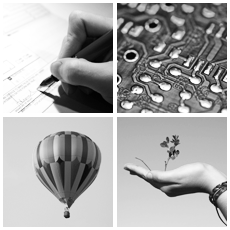 Services // Patent Sales and Acquisitions
PLP provides professional patent brokerage services for individuals, companies and other organizations interested and involved in the sale and acquisition of patents.
Patent Sales
Patent owners desiring to sell their patents can benefit tremendously from the services of a patent sales broker. However, they should be selective in choosing the right one. Many companies and law firms purporting to offer patent brokerage services lack the legal experience and/or technical ability necessary to effectively valuate and broker the sale of patents. Indeed, many are grossly unqualified.
PLP is a respected law firm with attorneys having the legal, technical, and business experience necessary to professionally broker the sale of patents. We are registered patent attorneys and members in good standing of the State Bar of California. Further, we represent our clients with integrity and adhere to the highest ethical standards, and treat all parties involved, including all prospective buyers, with respect. Finally, we offer our patent brokerage services on a contingency fee basis, meaning that we collect our fee only upon completion of a successful sale.
In brokering the sale of patents, PLP represents:
patent owners looking for a fast and cost-effective way to monetize their patents
companies wanting to generate revenue from patents in their portfolios that are valuable but which are no longer needed to advance core business objectives
patent owners in the normal course of pruning their patent portfolios, e.g., to reduce patent maintenance fees
companies involved in mergers and acquisitions
distressed companies or trustees of distressed companies that are being wound up or being liquidated in bankruptcy
Patent Acquisitions
In addition to assisting patent owners with selling their patents, PLP assists companies, financial investors, and others in acquiring patents from others.
Companies acquire patents for various reasons. They acquire patents to bolster exclusivity in existing markets, facilitate safe expansion into other markets, help raise financing and increase corporate value, dissuade competitors from initiating costly patent litigation, and fend off other aggressive patent asserters. They also acquire patents to construct and assert counterclaims in patent infringement actions, form the foundations of cross-licenses and joint venture agreements, and supplement assertive licensing programs.
In recent years, financial investors have also become increasingly involved in the acquisition of patents, especially since they serve as an asset class that is uncorrelated to the broader financial markets. Increasingly, patents are being strategically acquired to form hedge funds and to supplement or increase investor return in other intellectual-property-based investment instruments.
In acquiring patents for our clients, we:
search for and identify patents of possible interest (if not already identified)
perform due diligence on the patents of interest, including: inspecting chain-of-title and assignment documents to verify proper ownership, analyzing prior art and file histories to expose invalidity risks, and identifying encumbrances that could impact patent enforceability
identify and work to remove encumbrances on patents of interest
perform infringement analyses of patents of interest with respect to possibly infringing products or processes
perform valuation estimates of patents of interest
negotiate and draft final patent purchase agreement
record new ownership interest in U.S. Patent & Trademark Office.